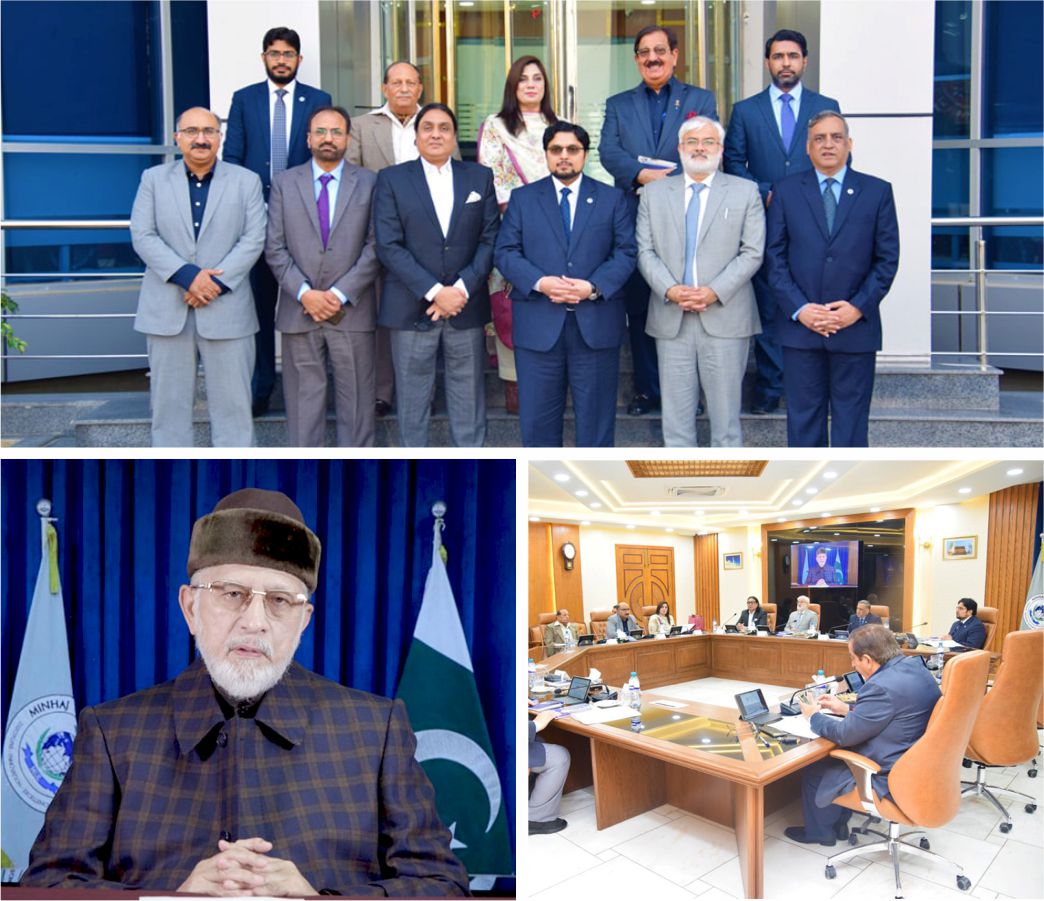 ANNUAL MEETING OF MUL's BOARD OF GOVERNORS
The annual meeting of the Board of Governors (BOG) of Minhaj University Lahore (MUL) was held on 23 November 2022. Honorable Chairman BOG, Prof. Dr. Muhammad Tahir-ul-Qadri, participated in the meeting virtually. Dr. Hussain Mohi-ud-Din Qadri, Deputy Chairman BOG, presided over the meeting. Other worthy participants were Dr. Sajid Mehmood Shahzad, Vice-Chancellor, Minhaj University Lahore, Syed Naveed Hussain Shah, Director (M&E) HEC, Barrister Aamir Hassan, Advocate, Supreme Court of Pakistan, Prof. Dr. Shahid Munir Chairperson PHEC, Prof. Dr. Syed Mansoor Sarwar, Vice-Chancellor UET Lahore, Mr. Khurram Nawaz Gandapur, Secretary-General, MQI, Prof. Dr. Hamid Saeed member BOG, Dr. Khurram Shahzad, Registrar / Secretary BOG, Brig. (R) Iqbal Ahmad, Vice President MQI, Prof. Dr. Muhammad Shahid Soroya member BOG.
The Chair welcomed all worthy members of the Board of Governors. The University's progress over the last year was presented and well-appreciated by the members. BOG members admired the facilities and rapid development of the University in all fields. Moreover, Future Development Plans were also presented and approved accordingly.